INTRO: The problem
– created in 2021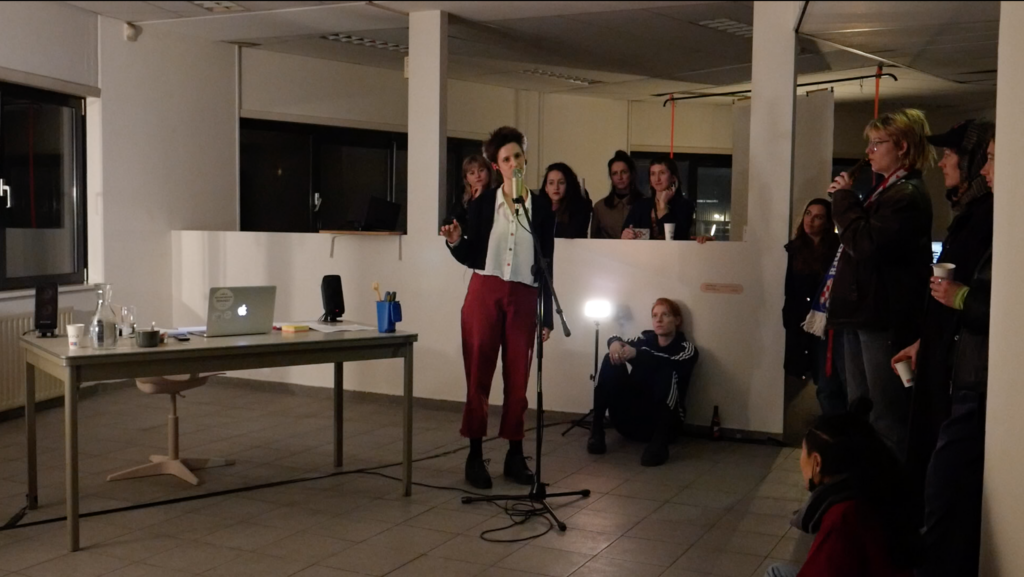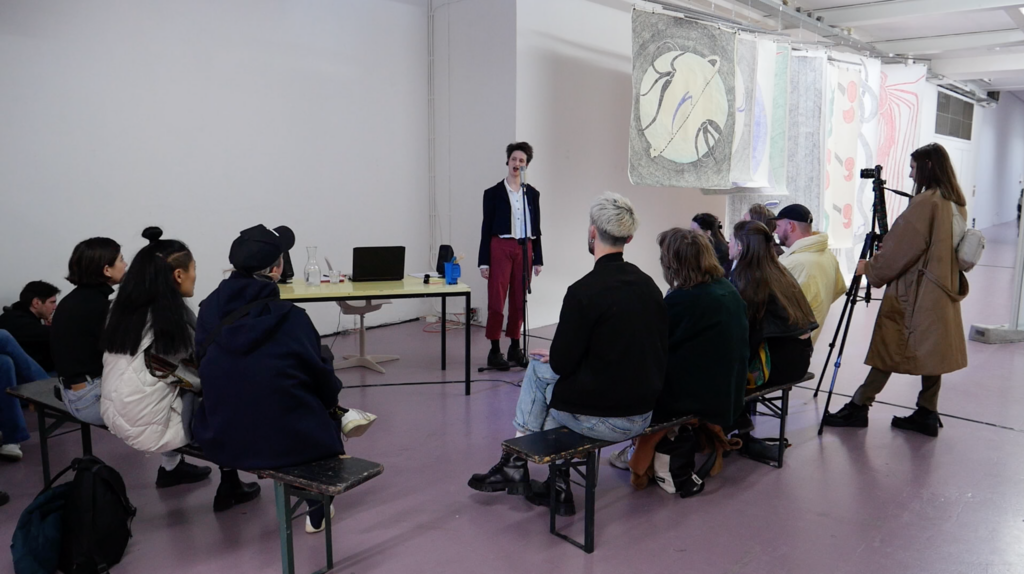 "Intro: the problem" is a lecture-performance about the narrator's troubled yet passionate relationship with language. The audience is a witness to the protagonist's hard work to solve the contradictions under -lying and under -lining this relationship.
The main themes this performance deals with are feminist linguistics, academic language and emotional language. It expresses conflicts between the will to express and the right to stay silent. It questions education and what we are taught knowledge should be based on.
Varied spoken word pieces creep into an essay structure, until this structure needs to start singing. INTRO: the problem is searching for more stages to host its private shows.
"INTRO: the problem" est une performance sur la relation troublée et passionnelle de la narratrice avec le langage. Le spectateur est pris à témoin du travail obstiné de la protagoniste, vers la résolution des contradictions sous -jacentes et sous -lignantes de cette relation.
Les thèmes principalement abordés dans cette performance sont la linguistique féministe, le langage académique et le langage émotionnel. Les conflits entre l'envie de s'exprimer et le droit d'être silencieux·se y prennent part. Enfin, notre éducation et ce qui construit le socle de nos connaissances sont questionnés.
Des textes de "spoken word" s'infiltrent dans une structure d'essai, jusqu'à ce que celle-ci craque et se mette à chanter. "INTRO: the problem" est maintenant à la recherche de nouvelles scènes où se produire.